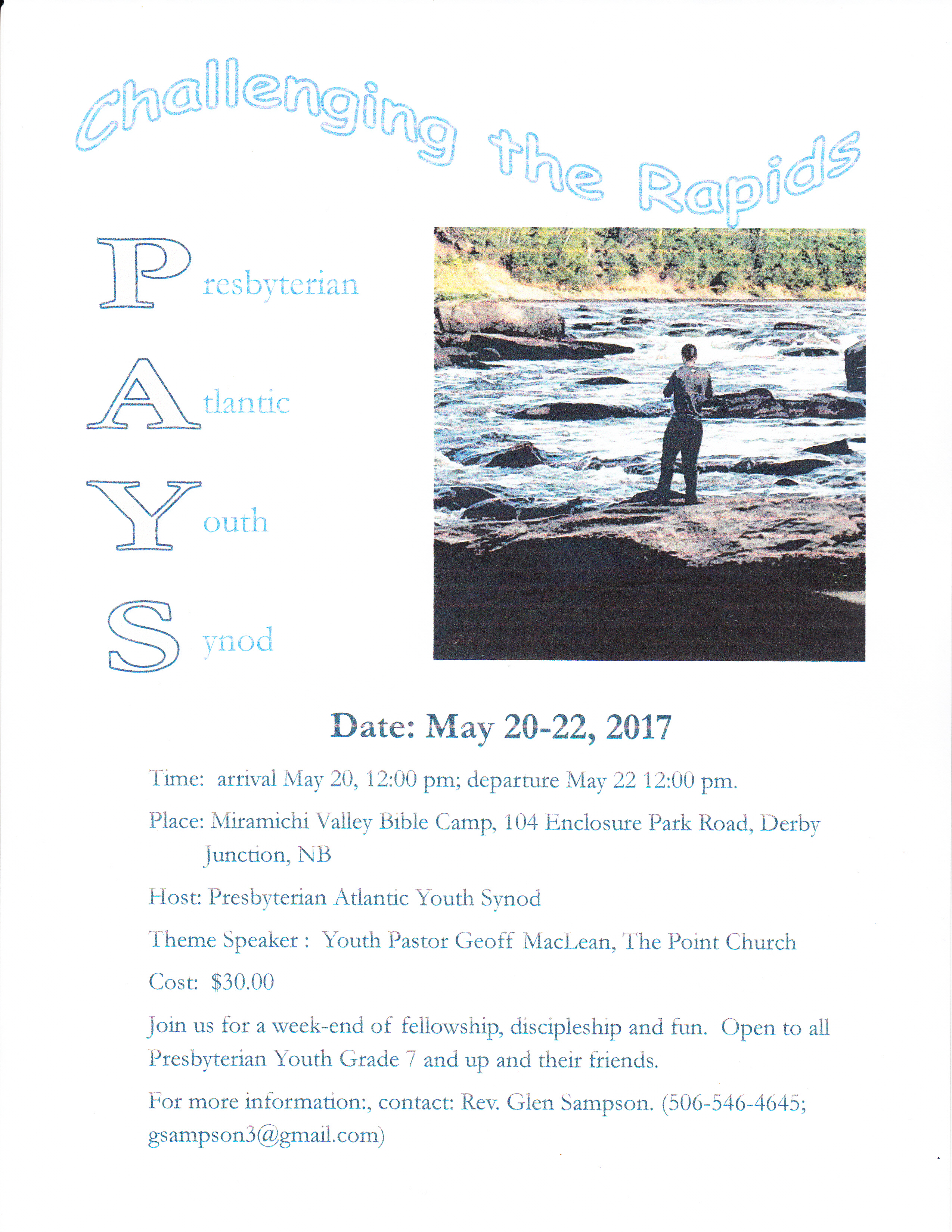 The Presbyterian Atlantic Youth Synod (PAYS) will be hosting its annual Spring PAYS event from May 20 to May 22, 2017 at Miramichi Valley Bible Camp.
Open to all Presbyterian Youth and their friends, Grade 7 and up.
For more information, contact Rev. Glen Sampson at  (506) 546-4645 or gsampson3@gmail.com
Share this page:
Sharing is an experimental feature; if you find any problems or wish to request additional social media sites, please contact the SAPC Web Team.