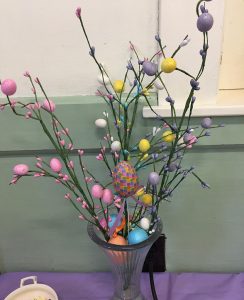 Easter morning was a joyful occasion! From the early service, when we sang many of our favourite Easter-related hymns, through the hearty and delicious breakfast, to the 11:00 am celebration of the risen Christ, we truly enjoyed the fellowship of this most important day in our faith.
Please enjoy a few pictures of the breakfast event:
As always, we thank our volunteers who made the event such a success. Some of them are pictured here:
Share this page:
Sharing is an experimental feature; if you find any problems or wish to request additional social media sites, please contact the SAPC Web Team.