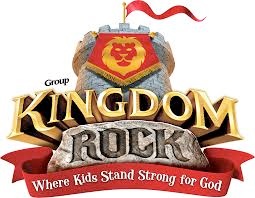 Kingdom Rock VBS
June 23–26, 2014.
8:30am-Noon
Age 3–Grade 5
This summer we had a great time at the Kingdom Rock Vacation Bible School. There were a total of 56 children registered – 14 children currently attend our Church and 42 children were nonmembers. We were so happy to have so many children attend this fun event.
We would really like to thank all the following volunteers as we would not have been able to have a Vacation Bible School without all their help:
VBS Volunteers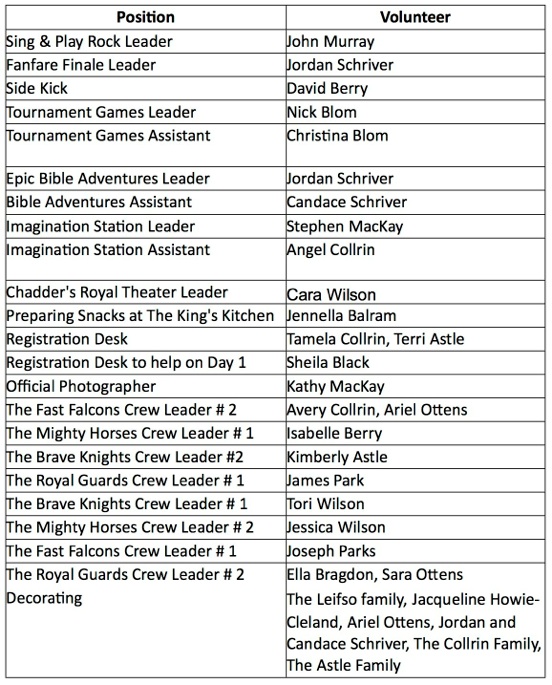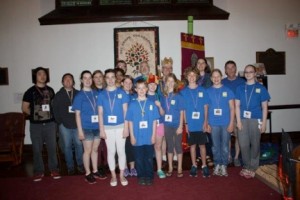 We would like to thank Sheila Black for all of her administrative work, Ralph Graves for helping with clean-up. We would also like to thank the congregation for the donations of supplies that we required.
Kathy MacKay took tons of pictures during the 4 days at VBS. A few of these pictures are currently being displayed in the Church Hall and on the website.
Every day, VBS started out with the Sing & Play Rock and ended with the Fanfare Finale. The kids sang songs, watch skits, and learned the Bible Point of the day which includes: Day 1 – God's Love Helps Us Stand Strong, Day 2 – Family and Friends Help Us Stand Strong, Day 3 – Prayer Helps Us Stand Strong and Day 4 – Trusting God Helps Us Stand Strong and The Bible Helps Us Stand Strong.
The children were broken down into 4 main groups: The Fast Falcons, The Mighty Horses, The Royal Guards, and the Brave Knights.
The Fast Falcons:

The Mighty Horses:

The Brave Knights:

The Royal Guards:

Tournament Games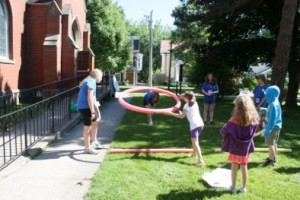 In Tournament Games, the kids played fun games such as rowdy ring toss, round table scramble, lean on me, noodle jousting and got just a little wet with some crazy water games.
Chadder's Royal Theatre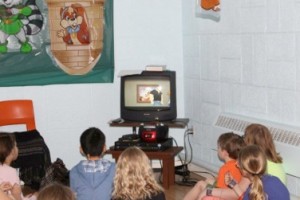 In Chadder's Royal Theatre, the kids received the Bible buddy of the day (which also helped them to remember the daily Bible point). They also each received a Watch for God Wristband. Each day they watched a new episode in the Amazing Chadder's adventures on DVD and explored the daily Bible verse and how it was connected to Chadder and their own lives.
Epic Bible Adventures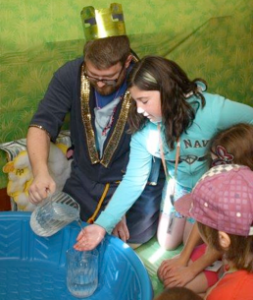 In Epic Bible Adventures, the kids got to experience the bible story of the day. On Day 1, they learned about King David writing about God's Love. On Day 2, Mordecai encourages Queen Esther to do the right thing. Nehemiah perseveres to rebuild the wall around Jerusalem on Day 3 and on the last day King Josiah follows God's way.
Imagination Station
A new addition to our VBS is the Imagination Station. Here the kids used their imaginations and got to be a part of cool experiments that help them to learn to stand strong for God. They got to take home a sciency gizmo every day which they could share with their friends and family to show them to stand strong for God! On Day 1, they had tested Truman's Tumblers and they discovered that having something special inside the tumbler reminds us of how God's love inside us helps us stand strong. On Day 2, the kids used anti-gravity tubes and it reminded them that we can't always see God but he is there and he's powerful and we can trust him. On Day 3, the kids had fun balancing their floating falcons and learned that life is much easier when we stretch out our arms to God in prayer and that prayer can have an amazing effect on our lives. On Day 4, the kids used their way-to-glow-pens which reminded them to follow the right path in life and that the Bible can help them stand strong for God. Each group also got to create their own coat of arms and decorated it according to decisions they made on the question of the day.
At the Queen's kitchen, the children enjoyed trail mix, muffins, cookies, granola bars, Jell-O and party mix.
Our VBS supported the Fredericton Community Kitchen and the congregation helped out as well. Jordan Schriver, Nick Blom and Ariel Ottens volunteered to receive a pie in the face in support of the mission. We are happy to announce that 196 items of food were collected and $ 95.00 raised. Thank you to all who supported this worthwhile cause.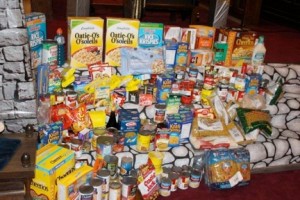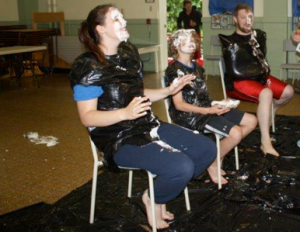 Thanks again to all those who volunteered and supported our Vacation Bible School, without you this fun event would not be possible.
Thanks,
Tamela Collrin, Terri Astle
VBS 2014 Coordinators