Excerpts from our Jan. 13 Baptism of Christ Service

Audio:


Video:

Previous services are available on our Sermons page.
More News
Praise & Pizza:

Thurs

, Jan 24 @ 6pm — All are welcome to a contemporary, relevant, relaxed, fun, and (ful)filling time of music and pizza for all ages. Nourish your mind, soul and body!

Snow Fort Building:

Youth Event, Sun, Jan 27 at the church.
Reserve the date: Feb 26 — a new Winter Bible study on the prophet Jonah.
Reserve the date: May 24-26 for annual Presbyterian Atlantic Youth Synod (PAYS) Weekend for Youth and Workshop for Youth Leaders with Dr. David Csinos.
See our Blog for more details, the latest Announcements and other news (updated

weekly

).
---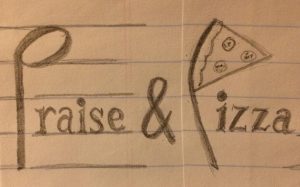 You are invited to worship with us. We worship at 11:00am each Sunday followed by coffee and conversation in the church hall (lemonade on the lawn in summer).
If you are unable to join us in person, you may listen to the Sunday Sermons on our site, on our YouTube Channel, via Podcast, or you may borrow the entire service on CD from our Library.
There are many activities taking place within Saint Andrew's Church. Explore our site, consult the calendar, view or follow our Twitter feed or Facebook page, see our blog, view our FAQ page, or contact us. We would love to hear from you.