Sunday Worship
We gather for worship at 11:00am. Nursery care is available for the youngest children and a Sunday School programme is provided for older children and youth (age 3-Grade 12). [Visit our Children and Youth page for more information.] After worship you are invited to join us in the hall for "Coffee and Conversation," our time of fellowship.
On the first Sunday of each month (year round) we celebrate all the birthdays in the congregation that will take place that month.
[metaslider id=3394]
During the summer months you are invited to linger over "Lemonade on the Lawn" following worship. (weather permitting).
Cancellation

Should it be necessary to cancel or postpone the service, such as due to a storm, the decision will be made no later than 9:30am (i.e., minimum of one-and-a-half hours prior to the start of the service). Notification of cancellations will be posted on the main page of the Church website, as well as on the CBC New Brunswick Storm Centre page. If possible, a message will be sent to the congregational email list, news blog, and Twitter feed, and recorded on our telephone answering machine.
Holy Communion
We celebrate Holy Communion seven times throughout the year: in February (Transfiguration Sunday or the First Sunday in Lent), Palm/Passion Sunday, Maundy Thursday, in late spring (Pentecost, Trinity or Anniversary Sunday), World Communion Sunday, the first Sunday in Advent and Christmas Eve. These dates can fluctuate each year so be sure to check our Calendar for the exact dates. Church School children return to the sanctuary and are invited to participate with their church family.
Special Services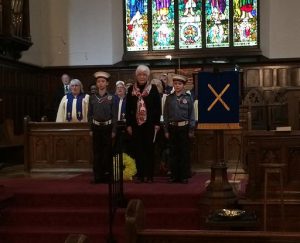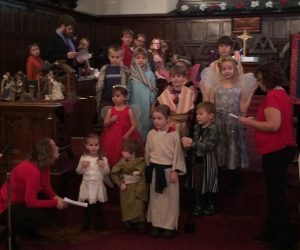 Christmas Eve
New for 2019:

All-ages Christmas Eve Service with Candlelight Communion at

6:00pm
Holy Week
11:00am  – Palm/Passion Sunday Service (with Communion)
8:00pm – Maundy Thursday Tenebrae Service (with Communion)
9:00am – Easter Sunday Worship and Praise, followed by breakfast
11:00am – Easter Sunday Celebration Service