The Donald MacKinnon Memorial Library has been donated and built by the MacKinnon Family to honour the memory of Donald MacKinnon. It is the replacement for various smaller book collections and "libraries" that have existed over the years. We have had many books, worth reading, donated to us as well as funding from the Tuesday Morning Ladies Group to buy new and relevant material. Drop by, browse and sign out something of interest.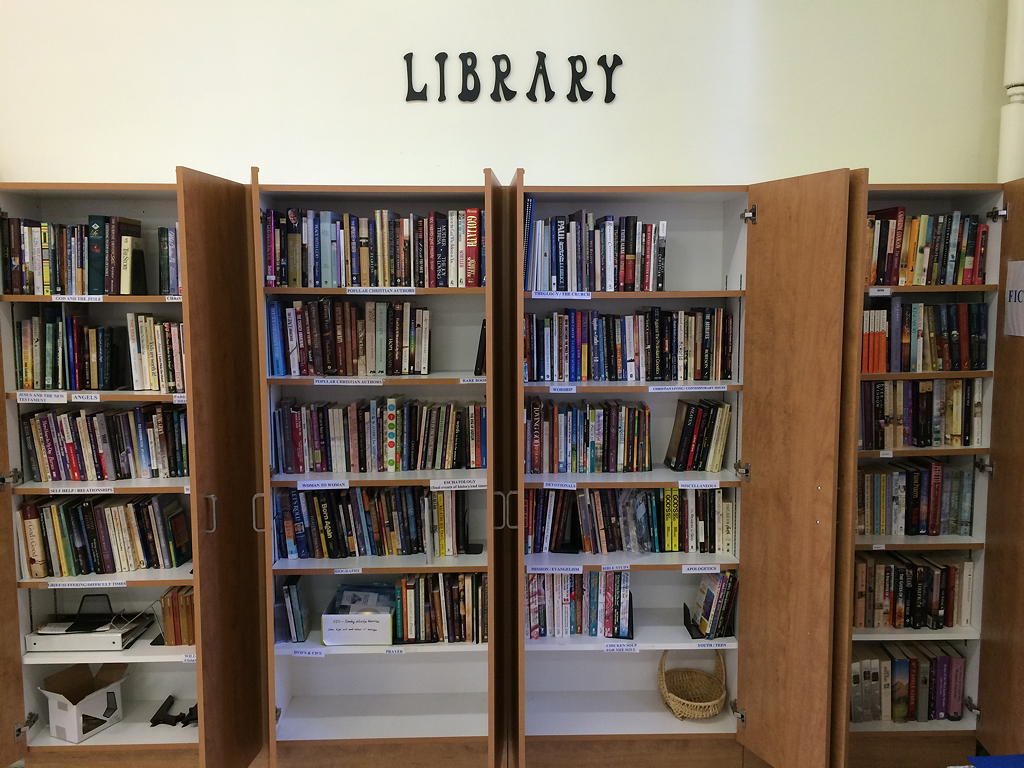 The main library, for adults, is in the Church Hall, with several satellite libraries through out the building: at the rear of the Sanctuary, in the Godly Play classrooms, the Nursery, the Parlour, and in the Upper Room (Teen Lounge) with appropriate material in each. Besides the written word, we have some VHS tapes, DVDs, and CDs which are worthy of viewing. There are books for everyone: devotionals, self-help, parenting, women's issues, sections by prominent Christian writers such as Max Lucado, Spiritual Growth, Bible studies and commentaries, as well as Christian Fiction. The books for the various children's and teens' sections have been chosen with their ages and interests in mind as well as the curriculum being taught by our devoted Church School teachers. Lists of what we own are housed in the appropriate places so that if you looking for something in particular, you can check if we have it by author or title.
We always welcome donations of books that are Christian in content, relevant to today, and in good condition. The Library Committee reserves the right to dispose of any donations if they already have copies or they do not seem to fit our context.