Thank you to this week's volunteers:
Greeters: Juliet & Dallas Davis
Scripture Reader: Youth
Coffee Hour: Juliet & Dallas Davis
Nursery: Mary Hossack, Rebecca Jonah
Church School: Sonya Burrill, Tamela Collrin,                                                                             Candace & Jordan Schriver
Offering Receivers: Peggy & Calvin MacIntosh,                                                                                   Juliet & Dallas Davis
Counters: Calvin MacIntosh, Wanda Klingbell, Rose Johnston
Next week's volunteers (Feb 17):
Greeters: Rebecca Jonah
Scripture Reader: Eleanor Scott
Coffee Hour: Sheila & Greg Black
Nursery: Colleen & Tony Watson
Church School: Sonya Burrill, Tamela Collrin,                                                                             Candace & Jordan Schriver
Offering Receivers: Sheila & Greg Black,                                                                                                 Rebecca Jonah, Volunteer Needed
Counters: Calvin MacIntosh, Rebecca Jonah
Youth Event – The Board Game Games, Sunday February 17th from 6:00 to 8:00 at the church.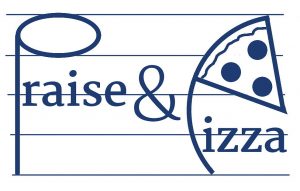 Praise & Pizza – Thursday, February 21st @ 6pm. It is an all invited, all welcome, time of worship and food in the church hall. Bring a friend!
Everyone is invited to come and join together at this year's Annual Meeting on February 24th following worship service. Please plan to attend and witness your church at work. Copies of the Annual Report are available at the back of the sanctuary. Please bring your copy to the meeting. Additional copies will be available at the meeting and in the church office.
Winter Bible Study – Beginning February 26th. The subject will be the prophet Jonah. There is nothing to buy. All materials will be supplied. The study will begin on the 26th at 11am in the kitchen and run for 4 consecutive weeks (weather permitting). It will be a "whale of a time!"
This month is our Canned Meat & Hats month!
Please be generous to those in need.
Our annual March Break Lunch at the Courtyard at the Ramada has been booked for after church (12:30ish) on Sunday, March 10th. Please try to join us for fellowship and a meal. The buffet is available for about $21 (taxes but not the tip included) with reduced rates for children (half price for those 6-12 and free for those under 6 when the parent orders the buffet). Or you can order off the lunchtime menu. To ensure we are all seated together please reply to Mary Charters at chartersm@rogers.com by Wednesday, March 7th if you will be joining us. If you want to attend but are uncertain because of the cost, please contact Mary or Rev Jon.
Prayer Tree Coordinator: Sylvia Harris, ksharris1933@gmail.com or 455-8051. If you are in need of prayer for yourself, relatives or friends, or for world issues please contact Sylvia.
World Day of Prayer Bible Study – Monday, February 11th at 10:00am at Christ Church Parish Church. Women of all denomination of faith are welcome.
World Day of Prayer Service – Sunday, March 3rd at 2:00pm at Christ Church Cathedral. Service prepared by the Women of Slovenia. The Theme is "Come-Everything is Ready!". Open to the public, all are welcome!
2018 Tax Receipts – Please pick up your envelope at the back of the sanctuary.
The Session extends thanks to Brian Barnes for his work on the Board of Managers and wishes him the best as he steps off the Board and his position as Chair. The Board of Managers is in the process of electing a new interim Chair of the Board.
Offering Summary for the week of Feb 3:                                                   Budgeted: $3,122 Actual: $2,746