Thank you to this week's volunteers:
Greeters: Hollie Craig
Scripture Reader: Rose Carolyn Smith
Coffee Hour: Sheila & Greg Black
Nursery: Carol McEachen, Sheena Page
Church School:.Sonya Burrill, Jacqueline Cleland
Offering Receivers: Sheila & Greg Black, Volunteers Needed
Counters: David Dell, Volunteers Needed
Next week's volunteers:
Greeters: Arlene & Al MacDonald
Scripture Reader: Drew Speight
Coffee Hour: Leslie & David Dell
Nursery: Mary Hossack, Rebecca Jonah
Church School: Sonya Burrill, Jacqueline Cleland
Offering Receivers: Arlene & Al MacDonald
Counters: David Dell, Drew Speight, Rebecca Jonah
Winter Bible Study – Tuesdays at 11am, March 19, 26 and April 2.
Church Fellowship – Join us March 17th at the Kings Landing Sugar Bush spectacular! Celebrate the coming of spring and enjoy the sweet tradition of collecting and preparing maple sugar. Admission: Family $12, Adult $7, Child $3.50, 5 & under free. Maple candy on the snow: $2 per stick. We will meet in the church hall at 12:30pm to carpool. All are welcome! On the 17th, please contact the CE Committee if we get separated and you want to find our group at Kings Landing: Jacqueline or Jordan. Or, email your cell phone # in advance to the office sapc@sapc.ca and we will add you to the contact list.
Sr. Choir rehearsals will resume on Wednesday evening, March 20th from 7 – 8:30 pm. New members always welcome! Please contact David for further information. We are a welcoming group and would love to have your participation.
Children's Choir rehearsals will begin on Friday, March 22nd from 4:00 – 4:30. Children of all ages are welcome! We look forward to singing, playing musical instruments and enjoying musical activities. Please contact either David or Kathie at 453-9301 if you would like further information.
Nerf Night II (Grades 3 to 8) – Friday, March 22 in the hall from 6 to 80pm.
Doughnut Making (Grades 9 to 12) – March 24 in the kitchen from 6 to 8pm.
The Link – Do you have a poem, story, recipe or article you think would be of interest to others? Preparations are underway for the Spring issue of "The Link". Please send submissions to Kathy MacKay or the office at sapc@sapc.ca by March 24.                        
Praise & Pizza – Join us for a time of worship & food in the hall. All welcome! March 28 @ 6pm.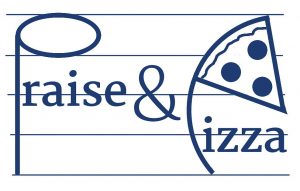 Yard Sale – Save the date and save your donations! The Annual Spring Yard Sale will be held April 26th and 27th. During your spring cleaning, please set aside clothing, kitchen items and household goods for this fundraiser. Donations will be gratefully accepted mid-April.
Office Hours – Rev Jon will be away on vacation from March 18 to March 22. Please contact Jeanne Kaye for immediate pastoral care needs during this time. Rev Jon will have regular office hours at the church on Tuesday mornings beginning March 26.
Three Volunteer Opportunities in support of SAPC:
1.Jordan has been offered a wonderful new job! He has accepted it and will be moving away in early August. We are happy for him, but sad to see him go. In anticipation of this, a Search Committee is being formed to find his replacement. If you would like to be part of this exciting time and team please see Rev Jon, Jaqueline (Convenor), or Jordan to join the search! Anyone can be part of this team.  All you need is a love of God's people and a heart for enriching young spirits and minds!
2.After many years as Convenor of the Mission, Development & Social Action Committee (new name Outreach & Mission Team) Dallas is retiring from the position. He will still sit on the committee and so a great resource and help will be there for the new Convenor.
The question is: Are you ready to be the new Convenor of the Mission Team?
The position is open to anyone who has a heart for God's people and a love of reaching the lost.  Please see Rev Jon or Dallas for more information. Or of course volunteer your services!
3.As stated at the AGM, Andrew will be leaving the Treasurer's position. However, he and Carol have agreed to stay until a replacement is found. He has graciously agreed to help transition the new Treasurer into the position.
The question is: Is God calling you to step up and serve your congregation in this very unique way?
The position is open to anyone who desires to be instrumental in church finances and caring for the congregation daily operations. Please see Rev Jon or Andrew or Carol for more information. Or of course volunteer your services!
Prayer Tree Coordinator: If you are in need of prayer for yourself, relatives, friends, or for world issues, contact Sylvia at ksharris1933@gmail.com or 455-8051.
Offering Summary for the week of March 10:                                                    Budgeted: $2,145 Actual: $2,394